Medically Reviewed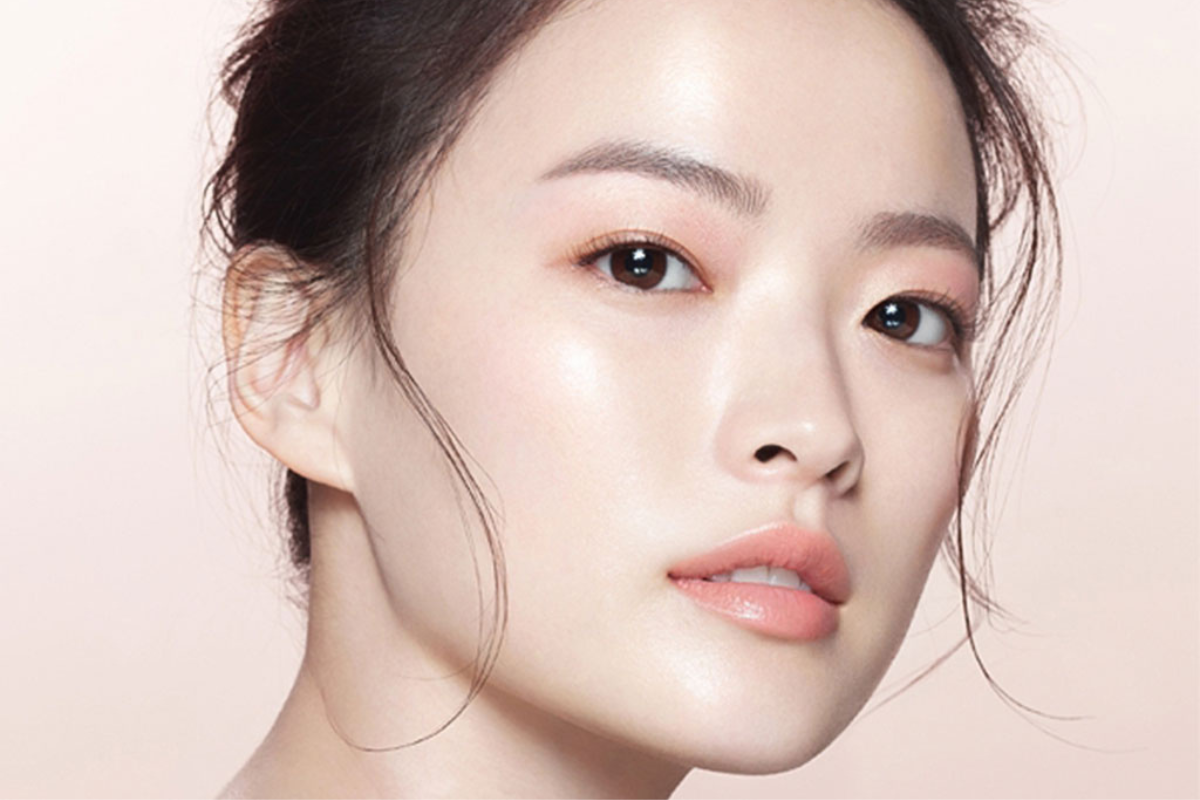 Koreans have a fantastic history when it comes to self-care. The popularity of Korean culture is at a worldwide level, being from music, Netflix series, food, and beauty products. When it comes to beauty, the impact has been so immense that even pop culture named the Korean beauty industry K Beauty, a term used for all skincare products made in South Korea. Let's talk about five reasons why Korean beauty is so popular. 
1. Skincare Is An Ancient Tradition In Korea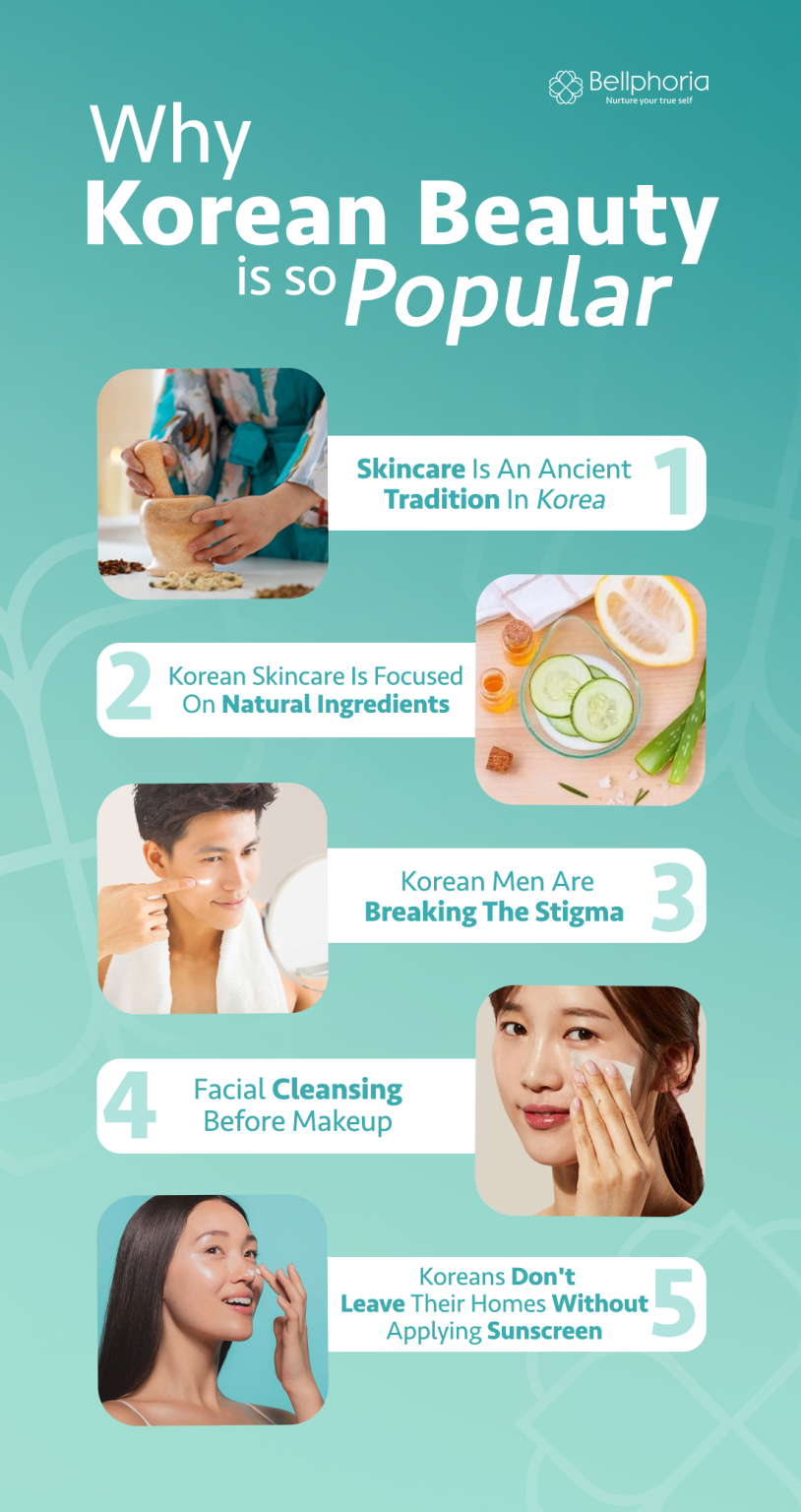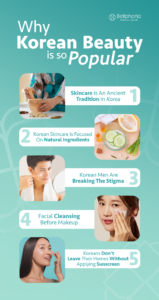 From a very young age, Koreans learn from their mothers and grandmothers to care about their skin with the main rule that self-care should be enjoyable. There is a term called "skin-entertainment," which involves skincare while doing other activities such as drinking tea or listening to music!
Koreans believe skincare should be the best part of your day to pamper yourself!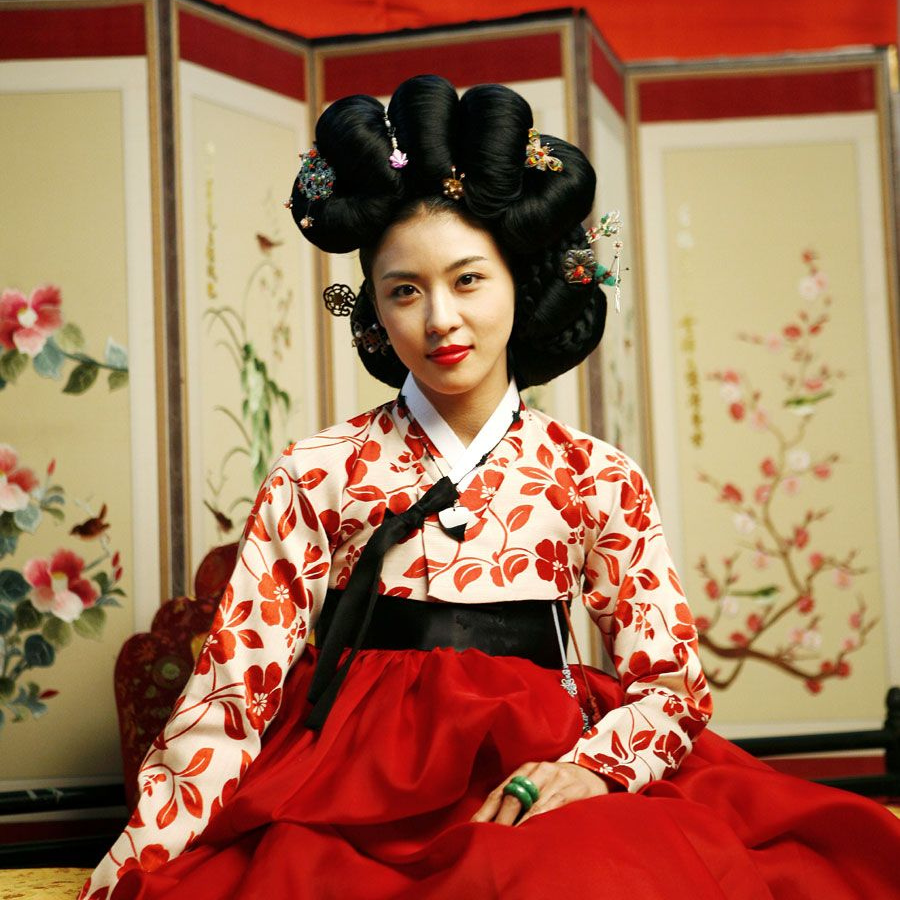 2. Korean Skincare Is Focused On Natural Ingredients
Since ancient times, Koreans have used natural, non-chemical ingredients for their beauty routines, such as honey, bamboo extracts, or tea. For example, Korean grandmothers rub watermelon rinds on their skin in the summertime to soothe irritation. 
Facts like this inspired a lot of K beauty products that we see on the beauty market today, where we can find masks for exfoliation, cleansing, and hydration made from the best natural ingredients.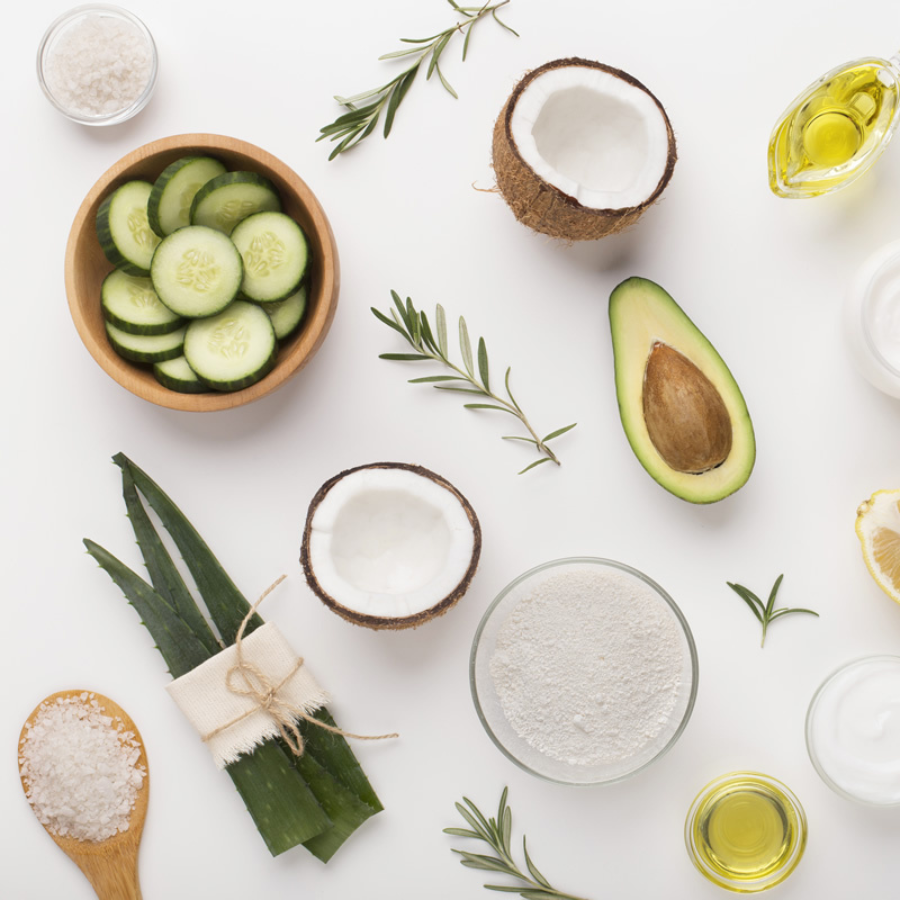 3. Korean Men Are Breaking The Stigma
Korean skincare for males has become so popular that different beauty products such as exfoliators, cleansers, moisturizers, and sunscreen have been made with different lotions so they can feel comfortable and achieve healthy and smooth skin. South Korean men are into skincare since their society is less likely to find much appeal in the "macho" and strong stereotype (where self-care is not considered). Many cultures around the world named them "the most skincare men on the globe" there are even statistics to support that affirmation since the market for them keeps growing and growing!
Modern Korean beauty standards make men to include a complete beauty routine in the morning and night. And, of course, this helps to break the stigma on skincare not just in Korea but also around the globe.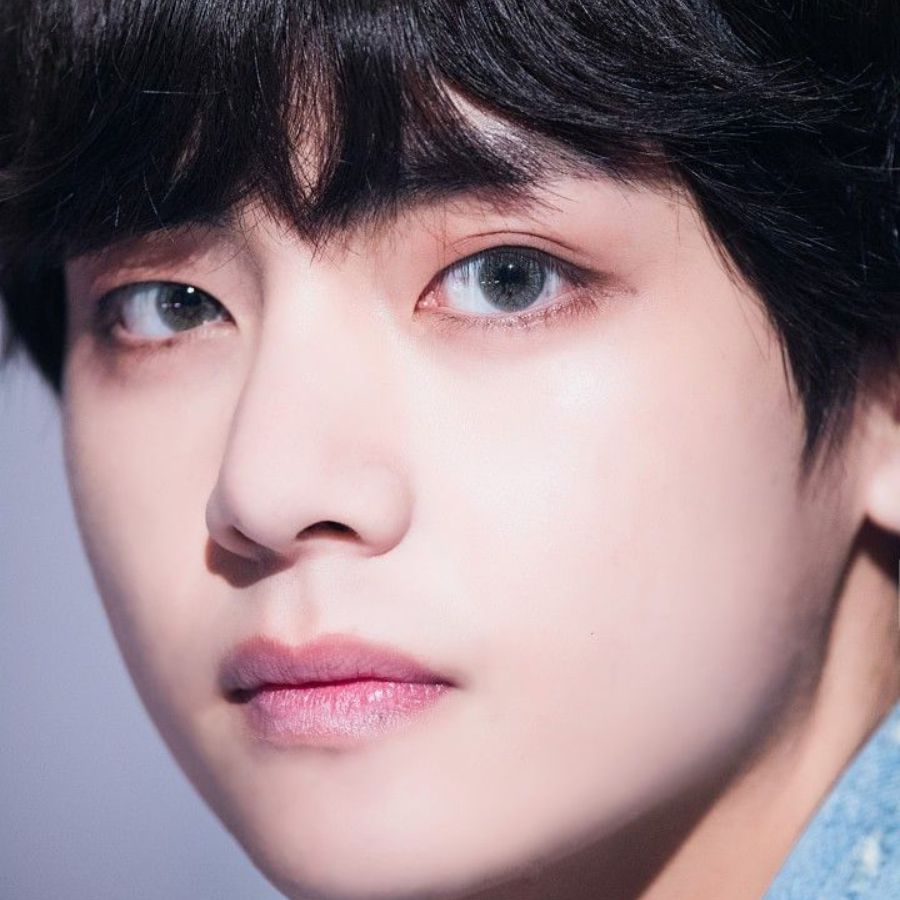 4. Facial Cleansing Before Makeup
Koreans don't leave their homes without applying their routine. The 10-step Korean skincare routine is the most popular. Korean women clean their faces before applying makeup to remove dirt, bacteria, and excess oil.
Facial cleansing is important for achieving healthy skin, eliminating breakouts, and preventing the aging process. Have you ever asked yourself why Koreans have a youthful look? Koreans believe that without a clean face, makeup is not good. You may buy the best makeup but cannot buy the best-looking skin! 
5. Koreans Don't Leave Their Homes Without Applying Sunscreen
Because of their skin, Koreans are most sensitive to dark spots, and that's why they won't leave their home without applying sunscreen. Also, they are very careful to prevent sunburns by using umbrellas or hats when they know they are exposed to UV rays. 
Koreans treat pigmentation with natural skin brighteners such as vitamin C, exfoliators, or even rice water. If they suffer from noticeable spots, they are not afraid to visit beauty experts like dermatologists to get rid of them with treatments such as chemical peels or microdermabrasion, which by the way, are available at Bellphoria to enhance your natural beauty!
Ver esta publicación en Instagram
You May Also Like: 3 Reasons Why Koreans Have Flawless Skin
Our Dermatologist Opinion On K Beauty
According to our dermatologists, their patients show an increased interest in hyperpigmentation, cleansing, hydrating, and anti-aging treatments, maybe due to the influence of K beauty on western culture. Koreans put a lot of dedication into maintaining smooth and beautiful skin and seems that more men and women in the US are also adopting this commitment.
If you want to achieve glowing skin like Korean glass skin, visit Bellphoria today. We offer high-quality beauty treatments and products in our showroom that will give you the best results. Get that beautiful glow without flying to Korea! Contact us today to schedule an appointment!  
About The Author: Bellphoria Team
Bellphoria is a comprehensive beauty and wellness clinic where you will find the best dermatology, medspa, aesthetic medicine, plastic surgery, and bariatric surgery procedures in Tijuana to enhance your natural beauty.