The popularity of Korean culture keeps arising worldwide, being fashion, movie & tv series, food, music, and beauty products some of the industries where it has most widely spread. When it comes to this last field, the impact has been so big that we even have the term "K-Beauty", which is used to categorize all skincare products made in South Korea and more than that: their philosophy of improving the skin inside out to maintain a youthful, natural look.
When browsing on social media and searching for Korean-related content, we come across beautiful women and men who have one noticeable feature: luminous, often glass-like skin. How do they achieve this? Let's talk about everything involved:
CHECK OUR COSMETIC DERMATOLOGY TREATMENTS
Skincare is More Important than Makeup
Since ancient times, Koreans have only used natural, harsh-free ingredients for their skincare routines: green tea, "snail slime", bamboo extracts, propolis, and honey are just some examples of the elements they used and have passed through generations.
Koreans understand that having clean and healthy skin is beneficial in the long run and that it enhances your makeup application by making the texture of your face even and smooth. Always remember this: You can always buy new makeup, but you cannot buy new skin!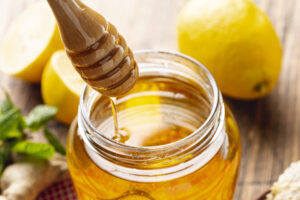 The 10-Step Korean Skincare Routine
While for many using a moisturizing lotion after washing their face seals it up, K-Beauty brought a ten-step routine that takes care of everything: cleansing, clarifying, exfoliating, toning, and hydrating. Don't get spooked about how elaborate or lengthy this might look: the time and effort are 100% worth it. K-beauty products focus on nourishing the skin down to its deepest layers to produce healthy and glowing long-lasting results.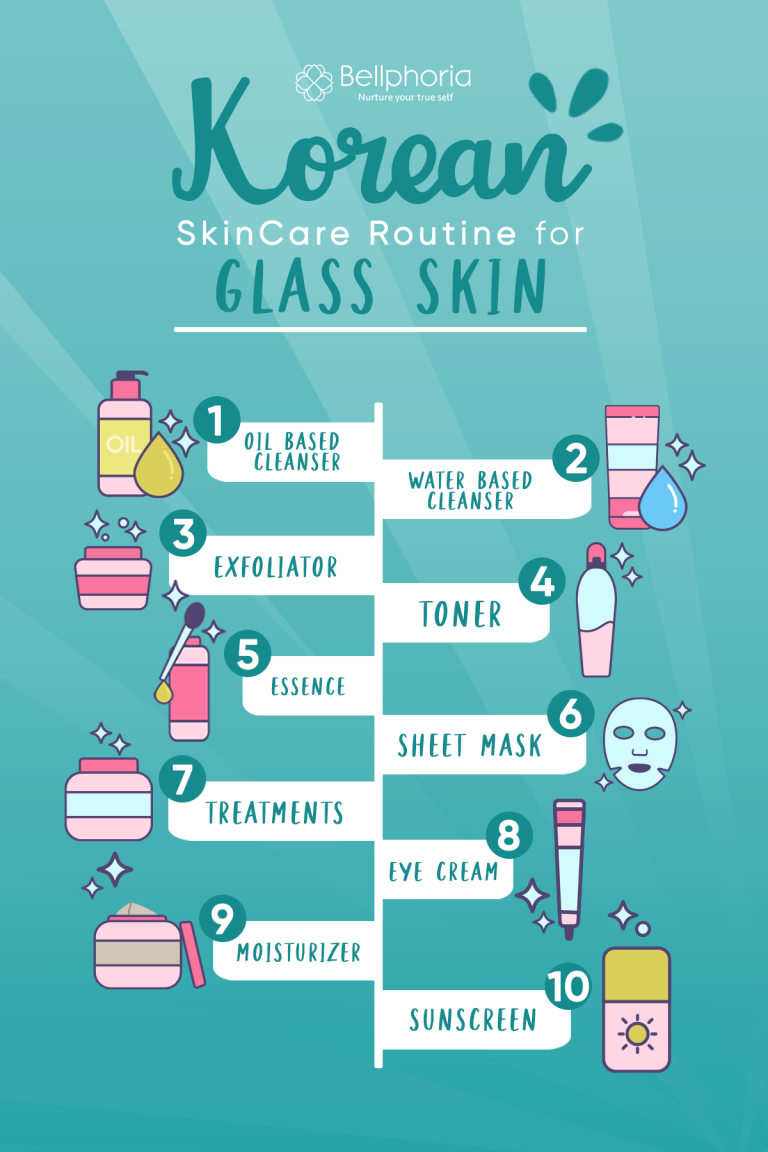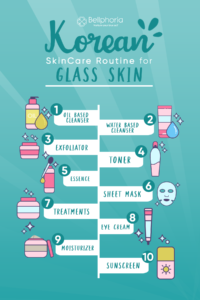 You May Also Like: 5 Winter Skincare Tips for Dry Skin
Commitment to Beauty
According to Korean dermatologists, their patients show a constant interest in decreasing hyperpigmentation and increasing the glossiness of the skin to obtain an almost-slippery texture result (which is actually a big trend there). Skin tightening and reducing acne scarring also are some of the most demanded services.
Korean women put a lot of effort into maintaining perfect skin, which can be seen in two things:
The great variety of all kinds of beauty-related products that aim at parts of the face that some people might have never thought of, like jaw exercisers and nose shaper clips, to mention a few.
The commitment to after-care. In the U.S. if a woman goes to her dermatologist for fillers, generally she won't come back unless she needs a retouch or if there's a complication. In Korea, it is common for women to come daily after their first treatment for maintenance because the dosages they use are smaller than in western countries.
Ver esta publicación en Instagram
As you can see, K-Beauty is all about 3 things: Prevention, non-stop innovation and using ingredients from nature. If you want to start taking care of your skin like koreans do, you must know that there are plenty of products available according to your skin type; if you are not sure about which ones will suit you, the best thing you can do is to visit a Dermatologist, who will be able to make recommendations to help you achieve your goals, whether that is getting rid of acne, hydrating your skin, or treating a condition like rosacea or dermatitis, among others. Contact us today to set up an appointment!
About The Author: Shantell Raygoza