Are you tired of hiding sagging skin or cellulite under clothes? As we age, our skin naturally becomes less elastic, and for many, this can affect their self-esteem, self-image, and aesthetic goals. However, that doesn't mean that you have to live with it! Skin tightening is the best non-surgical treatment to achieve healthy skin.
Today it's possible to achieve natural-looking results without going under the knife. State-of-the-art technology in aesthetic medicine now allows patients to achieve excellent results quickly without any pain, long-term discomfort, or scars. Today we will talk about one of the best technologies in cosmetic medicine, radio frequency skin tightening. 
But first, let's explain why our skin becomes saggy and why cellulite appears.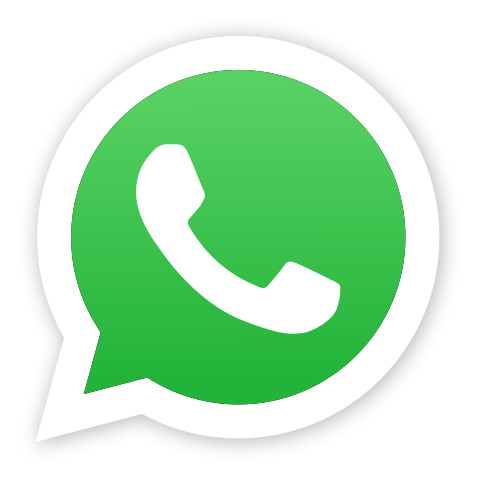 What Causes Saggy skin?
As you age, it can feel like the world is conspiring to drag down your smooth and beautiful skin. Sagging skin is something that certainly we cant avoid, but a few causes can be averted with a healthy lifestyle. The most common causes of aging skin are:
Loss of collagen and elastin
As we get older, skin aging may become scary. For many, lost facial fat is the leading cause of sagging skin. The fat in your face keeps your skin firm and tight; this fat starts to decrease as you age, causing that loose appearance.
Collagen and elastin decline as we age too. These proteins provide that volume and elasticity to your skin. Without these, the skin can lose volume and become loose.
We know that you will most likely look for fun in the sun! UV rays break down the skin's natural collagen and elastin. Without them, the skin cant recovers and heal quickly as it commonly does, leading to tans and sunburns. Applying sunscreen is excellent for combating the sun's aging effect on the skin.
It may not be surprising that smoking and drinking harm your overall health. It can damage your skin! Cigarettes have thousands of chemicals, and they break your moisture wall. Nicotine affects blood flow, leaving your skin dry, saggy, and discolored.
Drinking too much alcohol can dehydrate your skin, leading to other issues such as wrinkles, fine lines, facial volume loss, and sagging.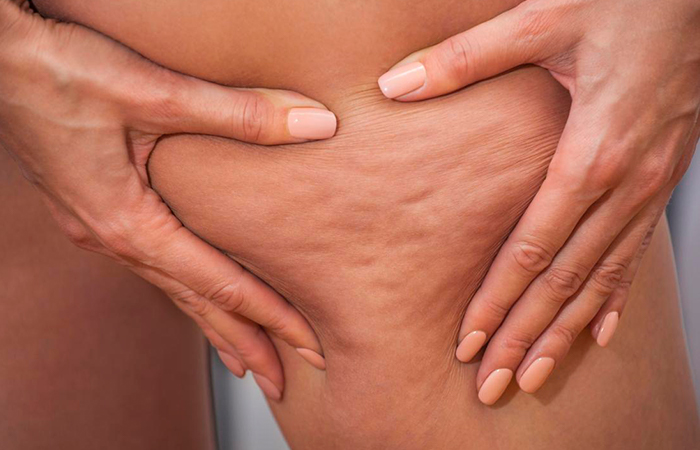 What Causes Cellulite?
Cellulite is caused by a buildup of fat under the skin. Some women have more risk to it than others. The amount of cellulite and how noticeable it is can be based on body fat percentage, aging, and genetics; the skin's thickness can also be caused byby cellulite. It is important to say that all body types and weights can get cellulite.
In women, the distribution of fat is more visible than in men. Collagen fibers between the skin and muscle separate it into multiple pockets. Fat buildup can become more visible with aging, becoming thinner. The most common causes are:
If you are currently thinking of reshaping your body and face, and something is not letting you achieve your aesthetic goals, then let's talk about the latest solution for a healthy and youthful look, skin tightening.
You May Also Like: Top 5 Reasons Why Korean Beauty Is So Popular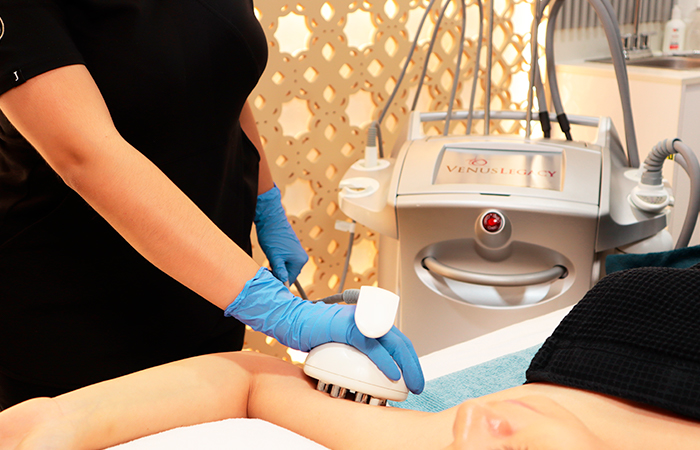 What Is Radio Frequency Skin Tightening?
Skin tightening (also known as Venus Legacy) is the most advanced technology for body and facial reshaping. It uses multipolar radiofrequency to apply heat in different depths of the tissue, as well as pulsed electromagnetic fields to release electrodes.
The treatments are comfortable and safe for all skin types, and medical absence from work is unnecessary.
What Does Skin Tightening Do?
Eliminate cellulite.

Reduces lumps and dimples on the buttocks and thighs, achieving a slimmer and more defined silhouette.

Lose inches of body fat

. It breaks down fat cells located in areas such as arms, abdomen, and thighs.

Get rid of sagging. Radiofrequency skin tightening

is a non-surgical method for tightening your skin in areas such as the face, arms, and abdomen.
Undergoing a skin tightening treatment is like having a liposculpture, but without the need for surgery! Its exclusive radiofrequency technology generates a thermal reaction that causes the skin to tighten, thus achieving firmness, reducing fat, and smoothing wrinkles.
Is The Procedure Of Skin Tightening Painful?
The treatment is quite comfortable as it adapts to the tolerance level of each patient.
Our pumpkin spice facial is still available! Schedule an appointment before it runs out!
Ver esta publicación en Instagram
How Much Does Skin Tightening Cost In Mexico?
At Bellphoria, skin tightening starts at $110, 70% cheaper than in the US.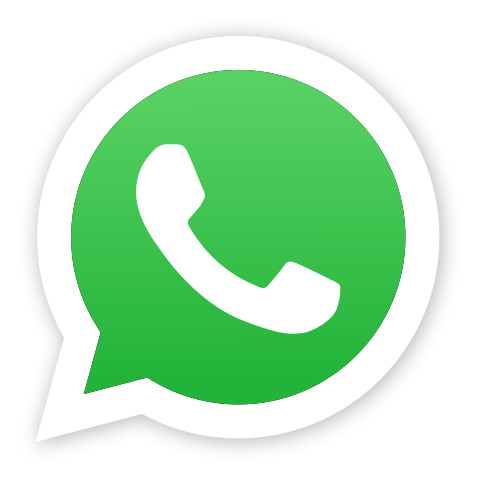 Don't let aging, cellulite, or sagging turn off your glow! If you are looking for the best treatment to contour your body without going through a knife, our team of dermatologists is here to help. We have many treatments that will help you to achieve your aesthetic goals! Contact us to schedule an appointment! 
About The Author: Bellphoria Team
Bellphoria is a comprehensive beauty and wellness clinic where you will find the best dermatology, medspa, aesthetic medicine, plastic surgery, and bariatric surgery procedures in Tijuana to enhance your natural beauty.