When skin is not hydrated enough, it can look dry, itchy, and dull. Our bodies are more than 60% water, so it makes sense that dehydration turns off your glow. Not drinking enough water or sweating too much can cause dry skin, a type of skin's inability to produce natural oils.
 Who doesn't love achieving beautiful, flawless skin? There is good news about this! Today our experienced dermatologist will talk about the latest solution to keep your skin hydrated, glowy, and beautiful, Hydrafacial.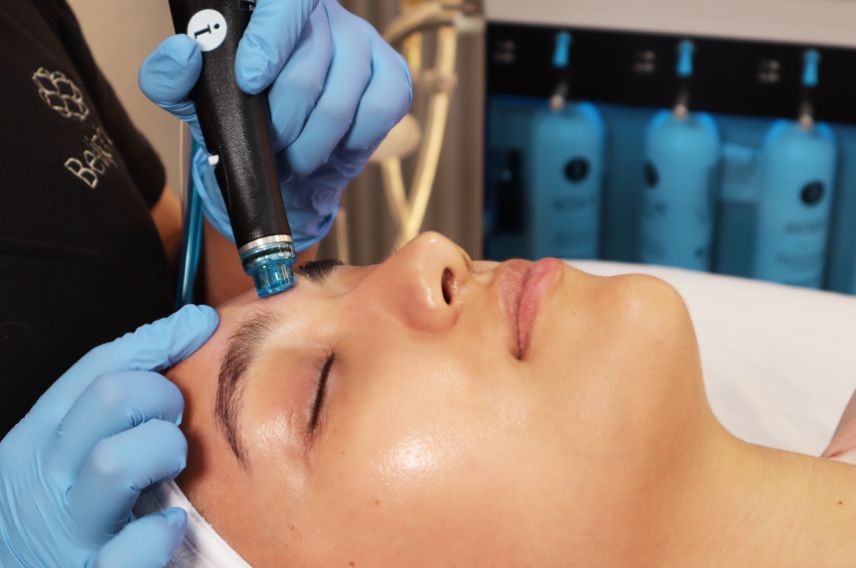 What Is Hydrafacial?
Hydrafacial is a non-invasive and painless skincare treatment that has become popular in recent years. It is a multi-step facial that uses patented technology to cleanse, extract and hydrate your skin. It is suitable for all skin types, including dry skin, which can benefit from this aesthetic treatment. 
What Causes Dry Skin?
Many factors, such as aging, harsh weather, and skincare products, can cause dry skin. It is a common skin concern that can cause discomfort and fine lines, affecting your aesthetic goals. Hydrafacial can help you improve dry skin's appearance and texture by providing deep hydration and nourishment.
Here are the main benefits of the Hydrafacial machine:
Cleansing.

The first step of

Hydrafacial

is to cleanse your skin, removing dirt, oil, and impurities that can clog pores and lead to dryness. The cleansing action uses gentle exfoliation to remove dead skin cells, making it easier for the skin to absorb moisture.
Exfoliation.

Exfoliation is an essential step to treat dry skin, as it can help you to reduce flakiness and improve your skin texture. The second step of Hydrafacial is to exfoliate the skin using a gentle acid peel. This helps to remove the outer layer of dead skin cells and reveal a smoother, brighter look. 
Extraction.

The third step of

Hydrafacial

is to extract impurities from the skin by a soft and gentle suction. This helps to unclog your pores and reduce the appearance of those uncomfortable blackheads. Removing impurities can also help improve the skin's overall health, which is essential for preventing dryness. 
You May Also Like Top 5 Reasons Why Korean Beauty Is So Popular.
Ver esta publicación en Instagram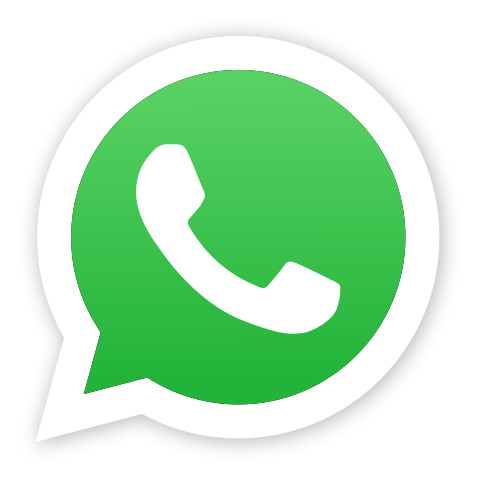 Preparing For An Hydrafacial Session
How Much Does A Session Last?
The procedure lasts approximately 45 minutes.
Is The Procedure Painful?
No, it is the opposite: this aesthetic treatment is so relaxing that you can even fall asleep; you will feel comfortable and relaxed during your session.
How Much Does A Hydrafacial Cost In Mexico?
At Bellphoria, a Hydrafacial cost is $110, 45% cheaper than in the US!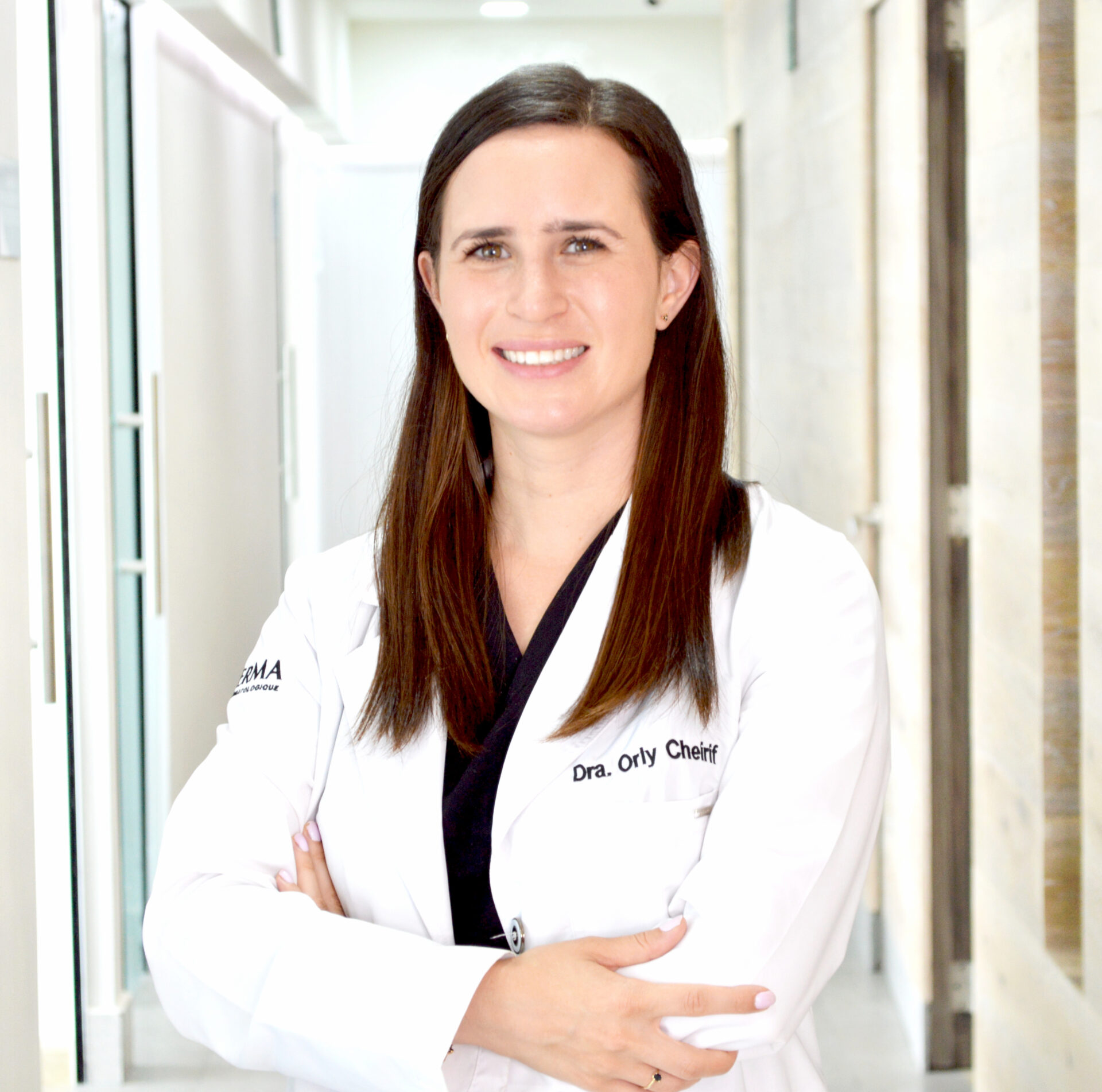 Meet Dr. Orly Cheirif, one of our experienced dermatologists, and she will help you to achieve your aesthetic goals.
Dermatologists In Tijuana
You will find our experienced dermatologists at our beauty clinic in Tijuana, the most crucial medical complex in Latin America, New City Medical Plaza. Our staff offers the best aesthetic medicine and dermatological services using the latest technology carried out by certified and experienced doctors. When comparing prices with the US, you can save 70% on different procedures! 
An Hydrafacial will make you feel at your best while achieving beautiful, hydrated, glowy skin! Our staff is ready for your visit, and our skilled dermatologists will help you achieve your aesthetic goals; it's glow time; remember to sparkle! Contact us to schedule an appointment today! 


About The Author: Dr. Orly Cheirif
Dr. Orly Cheirif Wolosky graduated in Medicine at the Universidad Anáhuac México Norte. She specialized in Dermatology at the General Hospital "Dr. Manuel Gea González", one of the country's best hospitals in the field.